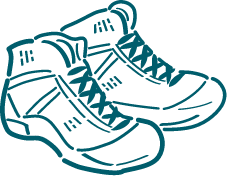 Hiking
Many hikes in the Southern Vosges to discover
Near the campsite Les Ballastièresthere are many walks to choose from!
Our tourist office in Ronchamp is currently working on the redesign of the signposting of the surrounding paths... Information to come!
Located in the Ballons des Vosges Regional Nature Park, the Southern Vosges offer you a surprising stay and breathtaking views... Trails and circuits combining nature and culture in Haute-Saône (70), Territoire de Belfort (90), Alsace (68), Vosges (88), Doubs (25) for an enriching stay!

The Campsite Les Ballastières is located in :