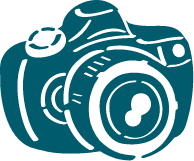 Cultural visits
In the vicinity of the campsite near the Parc des Ballons des Vosges
A cultural experience and visits full of history to discover in Burgundy Franche Comté, south of the Ballons des Vosges Regional Nature Park...
Take advantage of a stay at the Campsite Les Ballastières in the Southern Vosges to explore a multitude of places and landscapes.
Our campsite in Champagney in Haute-Saône offers you the opportunity to discover Burgundy-Franche-Comté, a region with many facets.
From the campsite near Belfort - Cultural visits
Our campsite near Belfort is the ideal place to discover the region's emblematic cultural sites during a nice walk.
5 km away, nestled on the hill Notre-Dame du Haut in Ronchamp, the Le Corbusier Chapel is a must-see.
Inscribed on UNESCO's World Heritage List, the famous architect Le Corbusier made it a must-see site in Haute-Saône.
At the same time, enjoy the breathtaking view of the Ballons des Vosges Natural Park!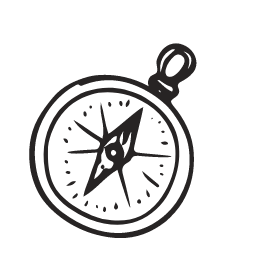 In a few words, the history of Les Ballastières since its origin...
It all starts in the early 1900s...
The ballast pits have been exploited since 1910 to extract materials (ballast) for railways and engineering structures.
At that time they belonged to the Chemins de Fer de l'Est.
The Drouard Company of Paris came to settle there with 70 workers to extract gravel and sand.
The mining will have hosted up to 100 workers at its peak.
An excavator was installed in the 1920s, along with bucket chains and a crusher. Pebbles, gravel and sand were produced, as well as crushed material for stabilising the tracks. A railway branch line served the collieries as well as the ballast pits. Three to four trains left the site every day.
After 1945, only one convoy was operated. Mining ceased in 1950, when the deposit was exhausted. The SNCF then sold the site to the Syndicat Intercommunal de la Base de Plein Air Les Ballastières. This was the start of the conversion of Les Ballastières from an industrial area to a leisure and tourism area.
Until 2015, the Syndicat Intercommunal de la Base de Plein Air Les Ballastières remains the owner of the site and ensures the smooth running of the base. It was made up of the municipalities of Ronchamp, Champagney, Plancher-Bas and Plancher-les-Mines.
Since 1 January 2016, following the application of the NOTRe law aimed at territorial reorganisation, the Les Ballastières base has been managed by the Communauté de Communes Rahin et Chérimont.
In June 2022, the management of the site becomes family with Julien, Claire and Michel, originally from Alsace where you can also discover their Campsite Alsace Les Castors, in Burnaupt-le-Haut. Lovers of nature, tradition and authenticity, their 2 campsites reflect their overflowing imagination with the aim of guaranteeing the pleasure of their campers...